Hilti ranks 11 among the world's best workplaces
Schaan (FL), October 19, 2021 – Today, for the fifth time in the past ten years, Hilti has been named one of the World's Best Workplaces for 2021. The accolades are given by Great Place to Work®, the worldwide industry leader in quantifying employee experience.
To say that 2020 has been challenging on both employers and employees is an understatement. For employees, the rapid succession of events led to unprecedented changes in both their working and private lives, with unknowns still on the horizon. For employers, one particular question still needs an answer, befitting the culture and the type of work conducted: What will going to work look like in a couple of years, as recent experience shows that people cope differently with the new arrangements?
In response to these disruptions, Hilti continued focusing on its core strengths: a caring and performance-oriented culture. As a result, the company received global recognition from Great Place to Work®, the authority on workplace culture, which has been gaining insights from over 100 million employees in 90 countries worldwide. This year, the construction technology group ranks 11. The global accolades reflect Hilti's ranking on 12 national Best Workplaces lists during 2020 and early 2021: Austria, Canada, Chile, Denmark, Finland, Germany, Japan, Mexico, the Netherlands, Portugal, Sweden and the United States of America. This is seven countries above the threshold set for being ranked as one of World's Best Workplaces. 

"This is the fifth time that Hilti has been awarded the global accolade as a World's Best Workplace. If once is happenstance and twice is coincidence, thrice or more definitely shows the effect of the continuous efforts of our teams," points out Matthias Gillner, Member of Hilti's Executive Board. "Today, organizations distil their unique culture into a set of values to differentiate themselves on the market, in the eyes of business partners, employees as well as of prospective employees. For us, this is not just a claim, it is part of our DNA. The acid test for a company culture is when things get difficult, which is exactly what has happened since early 2020. This global crisis has proven that, at Hilti, we truly care for our people and all other stakeholders." 

The value of community during the pandemics

In 2020, team members were showing what "team" means to them when employees, and management at Hilti headquarters converted a fraction of their salary to support their colleagues in need around the world. The company topped these funds to match the contributions of our employees, reaching a total amount of CHF 13.6 million. "Coming together as a team for direct and compassionate support of colleagues in need around the world shows the wonderful community spirit we have at Hilti. As long as funds remain available, Hilti will continue to provide quick and easily accessible help for Covid-19 related emergencies, where employees and their families need it most," concluded Sabine Krauss, Head of Global Human Resources.  

Beyond providing support in various forms, colleagues across the word took it upon themselves to prioritize the health and safety of the team and customers. Virtual interactions with customers and visits to the Hilti stores by appointment only became the norm in several Hilti entities, which enabled the employees to keep up with customer needs while working in safe environments. In the process, Hilti started offering virtual mental health and resilience-boosting workshops to help employees better cope with "the new normal".

When stepping outside work pays off

When it comes to offering help, Hilti goes beyond its own community. Engaged Beyond Business (EBB) is one such example. This global program, developed by the Hilti Group and the Hilti Foundation, provides every Hilti employee the opportunity to volunteer towards socially or environmentally impactful activities during their work time with one day of paid leave per year. Working together for a greater good, especially in these trying times, has further boosted the team spirit. "The Hilti culture has been acclaimed regionally and globally for the past ten years but we have never considered this 'business as usual', it has always been regarded as a huge achievement for all of us, as a team. This year's award is beyond memorable to the Hilti community: 2020/2021 has been anything but conventional, which is why upholding, together, this great workplace is even more outstanding," concluded Sabine Krauss. 

Hilti is one of the world's best workplaces in 2021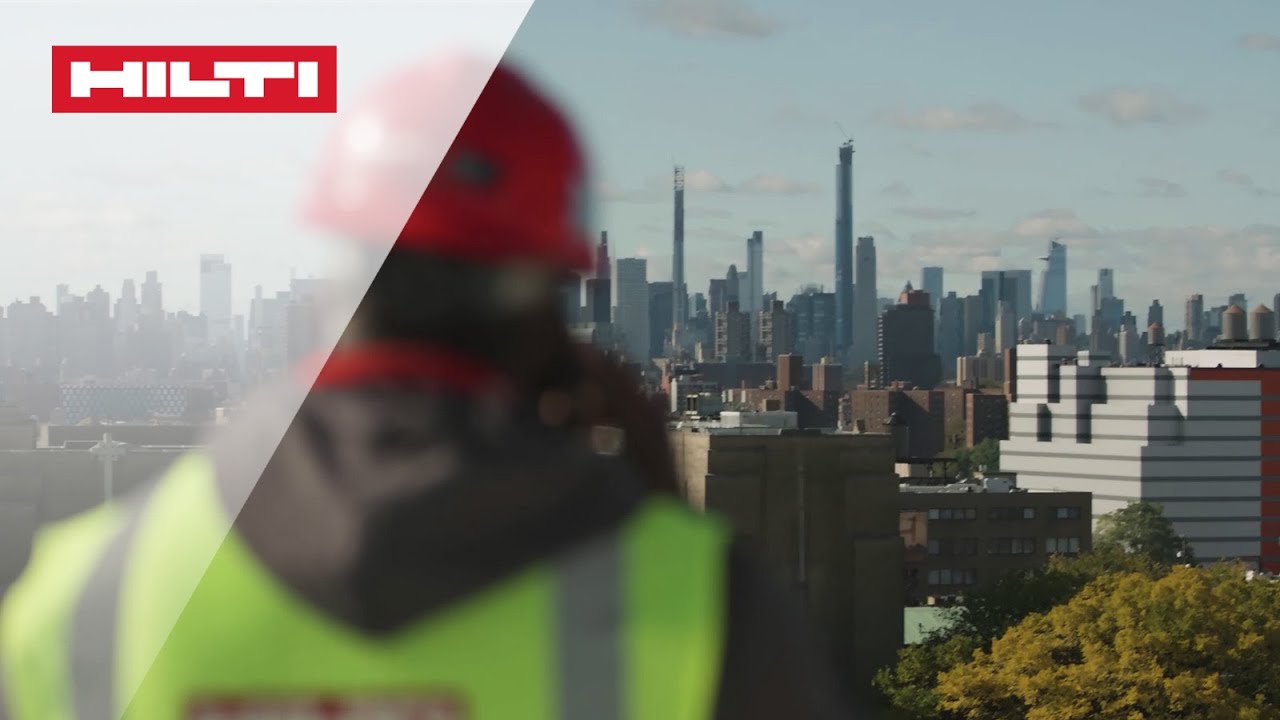 CONTACTS FOR MEDIA