Control dust with expert knowledge
Discover how the Hilti Dust Research Center contributes to international standards
Our recent article How to reduce dust by applying the STOP principle explored various measures that support minimizing exposure to dust. Since the 1990s, Hilti has been developing a rich competence in the field of virtually dust-free working.
Hilti has its own Dust Research Center in Germany where all kinds of measurements and analyses take place. Hilti's own Dust Experts are part of a community actively developing relevant standards like EN 50632. As a result, Hilti has developed a broad range of dust control solutions for the construction industry.

What does a Dust Research Center do?
The Hilti Dust Research Center plays a central role in ensuring that Hilti power tools are optimized to control dust. At Hilti this means that dust optimization for tools spans the entire development process, starting already at the design stage.
Just recently the Dust Research Center in Germany has been reviewed by the British Health and Safety Laboratory. It was confirmed that the Hilti test lab meets all rigorous requirements.
Mr. Saunders, who reviewed the Dust Research Center, commented on the Hilti approach to tackle dust: "It's clear that the design of extraction has not been added to the tool as an afterthought; rather, it has been embedded into the tool design at an early stage."
But let's go back to the variety of tasks of our dust researchers. The Dust Research Center has a crucial consultancy function for the development teams which spans all stages of product development. As Hilti offers the whole system chain for dust control (from the insert to the vacuum cleaner), we can optimize each component and interface.
Our dust researchers also apply Computational Fluid Dynamics (CFD) simulation. This is a technology that can predict dust flow profiles within the housing of Hilti tools, which are then prototyped and tested by Hilti. Here's such a CFD image:
Supporting the product developers with expert knowledge is one part of the job. The dust researchers also measure dust generated from Hilti power tools and analyze the portion of inhalable and respirable dust produced. These measurements are completed according to EN 50632.
What is EN 50632?
EN 50632 is the standard that defines the dust measurement procedures for suppliers of electric motor operated tools. Part one of EN 50632 covers the general test requirements, while parts two and three cover requirements for the dust measurement of particular types of tools.
Remember our busy Dust Experts in the Research Center? They are also represented in a so called standardization committee. This way Hilti can play a proactive role in developing relevant standards that support improved dust control in the industry. Thus, Hilti was actively involved in developing EN 50632.
How do our Dust Experts measure dust exposure of tools?
Using EN 50632 means that the results from different suppliers are comparable. One specification is that filters used for sampling are weighed in controlled humidity conditions using a balance to a precision of 0.01 microgram – a necessary, but expensive investment (Hilti's gravimetric measuring equipment, for example, costs €11,000). The standard also demands that the tool is used for an hour and the operation is repeated three times, with the average taken of the three dust samples collected.
Have you ever wondered how these measurements are carried out in real life?
Here's a look at the equipment used in the Dust Research Center to measure dust. Dust collectors for inhalable and respirable dust fractions including filters for a gravimetrical analysis of the collected dust are worn by the Dust Expert on the chest.

Hilti solutions for dust control while working
Today, all Hilti electric tools for working on concrete have means to connect a vacuum cleaner or specific dust removal systems (also called DRS in the Hilti world). When controlling dust, it is essential that the complete system around hand-held power tool and vacuum cleaner works well together. A harmonized system is one where power tools, drill bits, discs, blades and other accessories are matched to maximize the amount of dust removed at source, which is then collected efficiently by the vacuum cleaner.
At Hilti we interact with our clients more than 250,000 times every day. This means we learn a lot about the professionals who use our tools, their applications and their specific needs. When it comes to dust control Hilti offers not only dust technologies, but also supports employers to train their teams on the danger of dust.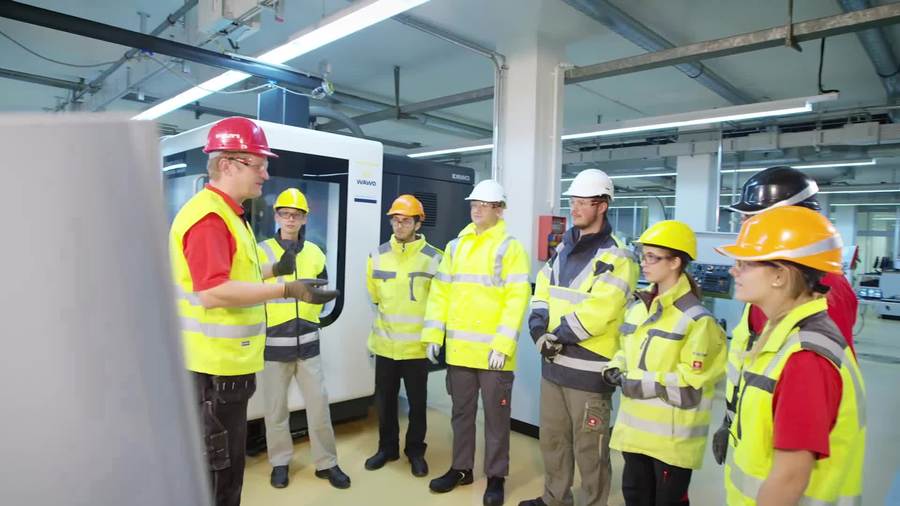 Here's a look at the four components of the Hilti system:
Consumables design
Air turbulence and air flow are defined exactly by the special shape and design of the consumable
Built-in DRS air channels extract the dust right at its source for best-possible dust removal performance
Power tool design
Advanced ergonomic design captures dust the moment it is generated
Optimized air-flow inside the tool's built-in dust removal hood take maximum dust away from the work surface by being optimally positioned
The dust removal efficiency extends life of tools and consumables and improves cutting performance
Hilti Accessories
Extremely robust and durable
Keyless quick-release mounting system
Dual-chamber dynamic air-flow system
Compact and very convenient
Use of DRS-Y reduces inhalable dust by up to 98% in chiseling and 99% in drilling and coring, while reducing respirable dust by up to 97-99% in the same applications
Hilti Vacuum Cleaners
Compact and easy to handle, empty and transport
Combination of a small, mobile and robust vacuum cleaner with continuous, high suction
Constant performance through reversals of the flow of air inside the system which blast the filter clean every 15 seconds
 
You can find more information on dust in our previous article How to reduce dust by applying the STOP principle.