HOW HILTI FLEET MANAGEMENT HELPS YOU TO REDUCE TOOL PARK COSTS
We manage your tools, so you can manage your business
Those who regularly plan and implement construction projects must take numerous factors into consideration: permits, agreements with participating partners, and short-term schedule changes. Additional risks – such as problems with the equipment – are to be avoided because they can lead to costly delays. Hilti Fleet Management is an all-inclusive service for any equipment that might be required. Those responsible for tools and equipment will have one less worry. All costs are covered by a monthly fee. You can thus concentrate on your core business whilst we support you to:
Increase productivity
Minimize risk
Manage your costs
Increase tool crib transparency
Optimize process costs

SMALL ASSETS – BIG CHALLENGES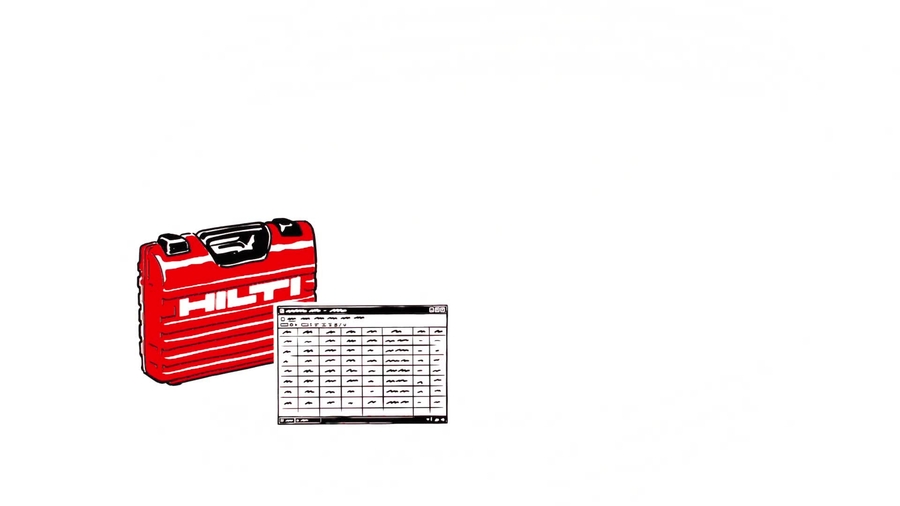 WHY SHOULD I USE HILTI FLEET MANAGEMENT
Every project is different. Building bridges requires different tools than constructing a shopping center. The formula for success is therefore: use instead of own. It can be difficult to flexibly expand your tool set-up according to your needs. Another advantage: If there are peak orders during a project, you can simply order additional equipment for a certain period. You will always have the required tools at your disposal – in the appropriate number, reliably serviced, and ready for use.
Altogether Hilti has approximately one million pieces of tools and equipment under contract. Customers can put together a customized mix of tools and equipment from this pool. After the useful life has expired, tools will be exchanged for the latest generation. The fleet is therefore always state of the art.

1. Increased productivity
High performing tools are the backbone of an efficient and successful project. They increase the productivity of a project but also fulfil the highest safety standards and enhance the corporate image. But managing a high performing tool fleet puts a lot of administrative work and financial risk on your shoulders.
2. Reduced risk and minimized downtime
If important tools suddenly fail during construction, the construction site is at a standstill. Replacements must be organized, project plans delayed, and costs continue to rise.
3. Cost savings and predictability
Always having the correct number of properly serviced devices at hand means considerable logistic and financials expense. Unused equipment wastes valuable resources. It is therefore more economical to rely on a productive tool fleet instead of owning all tools outright.
4. Increased tool crib transparency
If a device fails, it has to be replaced by an equivalent model in due time. To minimize downtime for a replacement, a reliable tool fleet list and tracking system saves time and money.
5. Optimized process costs
Unexpected tools services and repair costs make it difficult to keep costs within the budget. If all costs for the tool fleet are covered by a fixed monthly fee, budgets can be reliably planned.
THE SERVICE IS MEANWHILE USED BY AROUND 100,000 CUSTOMERS IN MORE THAN 40 COUNTRIES
Experience and availability
Hilti has been providing Fleet Management for over 10 years and the concept of all-inclusive service has proven successful: The service is meanwhile used by around 100,000 customers in more than 40 countries. Our customers not only value the provision and maintenance of equipment but also the comprehensive services in contrast to common rental or tool leasing offers. Upon request, Hilti can analyse the stock and entire equipment fleet of customers. Find out immediately which tools are unnecessary, which are not optimally used and which need to be replaced.
HOW HILTI FLEET MANAGEMENT HELPS YOUR BUSINESS
Pay for Use
You only pay for the use of the tools. This means no money up front and predicable costs in the future.
No additional costs
Fleet Management includes fast, high quality repairs of the tools you use, free of charge and during the entire period of use.
Labeling & Tracking
Personalized tools provide total online transparency and easy invoice consolidation.
Timely Exchange
Fleet Management keeps you equipped with up-to-date tools for top productivity and in the interest of health and safety.
Loan Service
Tools on loan minimize downtime in the case of repairs or theft.
Peak Demand Coverage
Peak work periods can easily be covered with short-term access to additional Hilti equipment.
ASK OUR HILTI FLEET SPECIALISTS